Promises of wealth
Promising unreasonable profits not only looks unbelievable but it's also something we and our partners never do.

Do Learn to trade successfully

Don't Learn how to make $1000 per day
---
Trade directions
Neither we, nor our partners are licensed to give trading advice. While you may give updates on what the markets are doing, never tell a client what to trade and in which direction.

Do Trade Oil – the price is moving

Don't Sell Oil – the price is dropping
---
Impersonate easyMarkets
While we encourage you to promote us using our logos, banners and brand, please don't use them as part of your property. Also do not set up domain names or social networking profiles/pages with the intention to impersonate easyMarkets. See more below on how to use our trademarks and branding. Go to the Marketing Tools section for official partner-authorised logos, banners, social images and more.

Do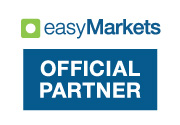 Don't
---
Get your facts right
When promoting us, ensure to use the correct wording about our brands, products, licenses and regions. Go to Marketing Tools and download content links to ensure you have correct wording. Alternatively, contact your account manager to verify your text.

Do Trade UK 100 tracking the UK FTSE index

Don't Trade the UK FTSE index
---
Search engine marketing
There are many ways our affiliates promote us including email marketing, on their social networks, through Ad networks and in-person seminars. You cannot use easyMarkets trademarks and brands in paid-for search engine marketing. See more below on how to use our trademarks and branding.

Do

Don't
---
Trust
The best relationships are built on mutual trust. We seek genuine business and in building lasting relationships with our affiliates which are mutually profitable. Affiliate accounts will be terminated if they engage in arbitrage which may include false registrations, (account creation and churn) and taking unfair advantage of bonus offers. Black-hat traffic generation techniques result in poor quality traffic that may harm our brand and will also see termination of account.

Do Build a genuine, loyal online following

Don't Pay for likes, fake shares or traffic
---
easyMarkets Trademarks and Branding Guidelines
Proper reference to our products
Proper use of our Intellectual Property is critical. This can be our trademarks, logos, brands, domain names, copyright or literature. It distinguishes us from other companies, and it is a very strong asset for our business, it is part of our history. It is also very important for our clients to know that they use the easyMarkets products and services. You may refer to our products and brands provided you comply fully with our guidelines. You must not mislead our customers as to who you are and in no circumstances should you come across as being us. To make your branding journey easier for you, we have set out some general guidelines on the correct use of our trademarks, logos, slogans and copyright that are the property of Blue Capital Markets Limited and its subsidiaries, (collectively "Intellectual Property"). The easyMarkets affiliate team is here to support you and your cooperation with us. Contact us for any questions or comments. These Guidelines apply to our partners and any licensed to use third party that we do business with such as affiliates or introducing brokers (like yourself), suppliers and/or service providers.
You should always use the right description when you refer to our products, e.g. The easyMarkets affiliate programme, The easyMarkets Trading Platform Visit our Marketing Tools section for more text links on how to refer to us and our products.
You should only use our logos and trademarks specifically for the purposes of our cooperation with you and only once you have signed the license agreement with us.
Do not use our trademarks, logos and content as part of your property, such as promotional material, websites or domain names.
Do not manipulate our trademarks, logos, branding, and any tool we license you as part of our cooperation.
Do not imitate our branding, or use similar trademarks and logos that could be confusingly similar or identical to our Intellectual Property. Equally, do not create or use any logos that include part of our trademarks or logos.
Do not refer to our brands and products as if they are yours.
Do not use our trademarks in such a manner that it appears that we are legally associated with your company. You must display your company name more prominently than our trademarks/logos.
Do not copy our website or reproduce it in a way that could be confusingly similar or identical to ours without prior arrangement with your account manager.
---
Websites
You may refer to our trademarks and logos on your website to indicate that you are part of our partner programme, but always ensure that you fully comply with these guidelines.
---
Publications and Events
You may refer and use our trademarks, logos and slogans in any print material you distribute in conferences and seminars, provided that you comply with these guidelines. More specifically:
The publication and the event should relate to our products and services.
Your name and logo should appear distinctly on all printed materials related to the magazine, periodical, seminar or conference. Our trademarks and logos, if they are used, should come in smaller size than your logos, according to these guidelines (in terms of colours, fonts, format etc).
A disclaimer of sponsorship, affiliation, or endorsement, should be included in the publication and in all related printed materials: eg. This is an independent publication and it is not, in any way, affiliated with, nor has it been authorised or approved by easyMarkets."
Do not use our trademarks and logos as the leading word or most prominent element in your material.
---
Merchandise
You cannot sell or give away merchandise items, such as pens, pads etc. with the easyMarkets logos, trademarks, unless you have a written license by us. Unlicensed use of our logos, marks and slogans is forbidden. If you are interested in obtaining a license to use our marks and logos, contact your account manager or the legal department.